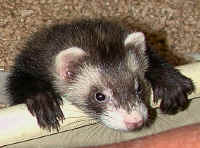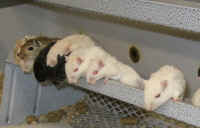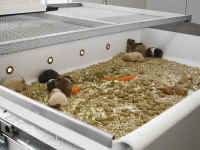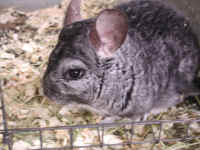 More Facility Improvements
at Fish Mart
It's been a while since we last updated everyone on the progress we're making
in our constant and ongoing upgrade of our facility and operations.
You may recall that we made a considerable investment to dehumidify our warehouse. This has greatly improved the air quality – and it's was also necessary so we can work on renovations and have them last!
_____________________________________________________________________________________________________
A prime and important project was to construct a vastly improved facility dedicated to the small animals and reptiles we care for. It's been on our "To Do" list for a long time. As our walk-in customers know, glass aquariums had been the primary housing for both (except for some wire cages and Rubbermaid tubs).
Of course, new housing meant refurbishing the rooms they were in, and due to an increase in animal sales, we desired to have two USDA rooms.
The old reptile room, with nice block windows on two sides, was gutted and fitted with Structoglass walls and ceiling to meet USDA regulations; a roof-top ventilation system was installed; along with a new stainless steel sink, new cabinetry for storage, stainless steel packing tables – and new housing units surrounding the room!
The new animal and reptile housing is just great. We enjoy greater efficiency in space and also in the maintenance and care of our livestock. Not to mention the "wow" factor in how everything looks! We've also had new Mitsubishi Ductless heat pumps/air conditioners installed in the new animal room and re-done employee lounge.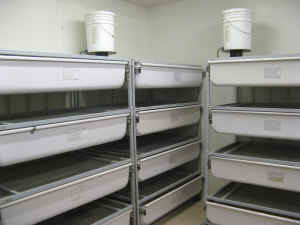 Reptile units have individual lighting and heating tailored to each reptile enclosed.
Animal housing is equipped with automatic watering. No more bottles and holders!
You've heard us talk about "inside customers" (employees) and "outside customers" (that's the hundreds of livestock dealers we serve). Since our inside customers take care of our outside customers, keeping the insiders happy with a new and well-deserved space was the right thing to do. So everything was gutted, and we've got new walls and ceilings; a new kitchen and microwave and dishes; bathrooms with new sinks and vanities; a new table that seats 6; coat racks, and more. We also built a new office for our warehouse managers. This room was gutted, and a new floor and work-counter all-around was installed. We bought new computers and cabinets; hung a nice ceiling and dressed-up the window, painted the walls and door - and now it looks really nice.
The work goes on as we tirelessly continue to improve our facilities and operations! We are about ½ way through our 2-year capital plan to upgrade and re-do just about our entire warehouse and office spaces. We've recently completed refurbishing our conference room, and are in the midst of painting and window-work of the whole upstairs office area. We also have a new way of holding bettas, which provides them with better conditions.
Finally, four new aquatic life support systems are scheduled for installation. Another company that deals with high-tech filtration technology and acrylic systems, Pro Clear Aquatic Systems, is doing this installation for us. One system is for Saltwater Invertebrates, and the other three are for Imported and Domestic Goldfish, Feeders, and Aquatic Specialties. These systems provide the best water quality possible (so, healthier fish!), as well as being space-efficient. We will also have new (acrylic) packing tables in the front packing area of the warehouse. ONLY THE BEST for the livestock we are entrusted to care for, our customers and our crew!
We invite all our dealers to come down and check out the improvements
and new look!
Fish Mart actively promotes the Aquarium Hobby throughout the Northeast
Copyright © 2012 Fish Mart, Inc.

is a Registered Trade Mark of Fish Mart, Inc.
website designed & maintained by R.J. Reid Associates, Orange CT 06477
website hosted by : GalaxyStar LLC