Thank you for visiting fish mart
Celebrating our 40th year!
The Northeast's largest wholesale Livestock distributor
Selling exclusively to retail pet and aquarium stores, nurseries, and public aquariums!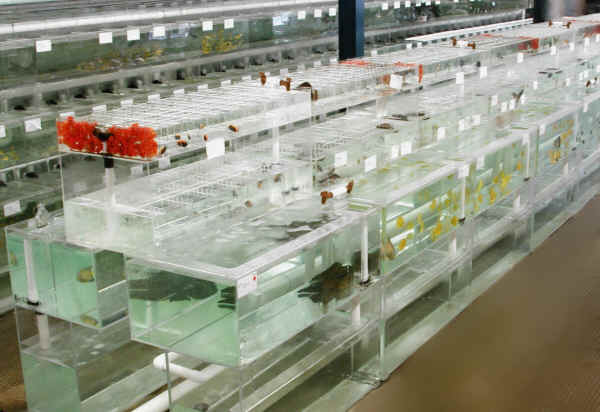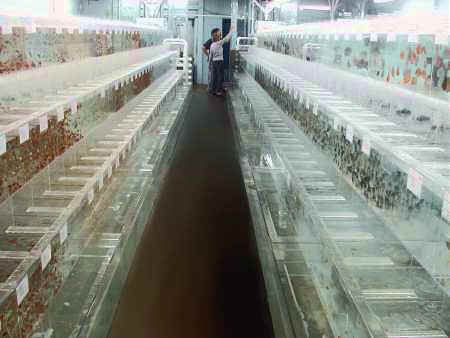 Build yourself a new and colorful world ...
Fish Mart actively promotes and supports the aquarium hobby throughout the Northeast
Considering Fish Mart as a supplier? Contact us at salesteam@fishmartinc.com
Dealer Specials January 26th to January 30th
Walk-in Hours for pre-authorized pet stores only
Our walk-in hours are
Monday, Tuesday and Wednesday - 7a.m. thru 5 p.m. only
Thursday 7 a.m. thru 3 p.m. only; and Friday - 9 a.m. thru 1 p.m. only.
THIS WEEKS SUPER SPECIALS
FRESH WATER SUPER SPECIALS

Green Phantom Plecos Green Severum Cichilds Red Tail Cat Gold Nugget Pleco

Xlg Silver Hatchets
Lg. Fahaka Puffers   (Af. Lineatus)
Sm. Syn. Lace Cats  (false u.d cats)
2.5" Elephant Nose
Lg. Emperor Tetras    *NICE*
3" Green Severum Cichlids
Alestes (Af. black tail) Tetras
African Afer Knives   (Af. Marbled)
Arnoldichthys (Af. Red Eye) Tetras
Baby S.A. Red Tail Cats
10"- 12" Silver Arowanas
3" 5-Star Jewel Cichlids
Xlg Aba Knives
Rope Fish
2.5" Gold Nugget Plecos    L-18
3"- 4" Electric Cats
4" Green Phantom Plecos   L-200
3" Silver Dollar Tetras
4" Wolf Fish
6" Transparent Knives
5" Geophagus Jurupari Cichlids
2.5" Pike Cichlids
4" African Pikes 
2.5" Jewel Cichlids
4" Syn. Giraffe Nose Cats
Zamora Cunchi Cats
Marble Hatchets
Otocinclus "Otto" Cats
Harrisoni Pencilfish
24 Karat Tux Platies
Sailfin Tetras
Pygmy Cory Cats
Brass Tetras
AFRICAN CICHLID SUPER SPECIALS

Cyph. Frontosas Haplochromis Milomos Red Top Zebra

1.5" Cyph. Frontosas
1.5" Geph. Accei
2" Haplochromis Milomo
2" Red Top Zebras  *nice color*
SALT WATER SUPER SPECIALS

Rectanhulatus Triggers Princess Parrotfish V-Tail Grouper

Spotted "PJ" Cardinals
**TR** Onyx Clownfish   
**TR** Nearly Naked Clownfish  
2" Purple Tangs
Princess Parrotfish
Thorny Oysters  *unusual/nice*
Rectangulatus Triggers
Brown Button Polyp Corals
Md. V-Tail Groupers
Yellow Finger Gorgonians
Black Widow Blennies (blue spot)
Red Coco Worms
GOLDFISH, PLANTS, AQUATIC SPECIALTIES SUPER SPECIALS

Imported Red & Black Oranda Imported Red Celestials Imported Red Telescopes

4"- 5" Domestic Moors
1.5" Imported Black Orandas
4" Imported Red & Black Orandas
2" Imported Calico Telescopes
Moss Ball Plants
2" Imported Red Telescopes
Anubias Nana Plants
2" Imported Red Celestials
3" Imported Sarassa Orandas
2" Imported Red & Black Orandas
Zebra Nerite Snails
2.5" "Electric Blue" Lobsters
REPTILES, ANIMALS & BIRDS SUPER SPECIALS

Long Tail Lizards Zebra Finch Green American Anoles

Green "American" Anoles
Sm. Ball Pythons
Assorted Fancy Colored Mice
Zebra Finches    (tested)
Long Tail (grass) Lizards
Quantities of Healthy Cockatiels and other small pet birds, reptiles, chinchillas and
small pet animals wanted from quality breeders.
Contact: Buyer@fishmartinc.com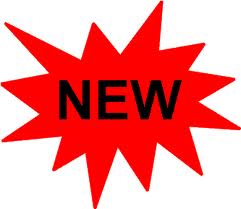 Editorials of the Month - Business Focused
TESTIMONY OF LAURA "PEACH" REID ON BEHALF OF PET INDUSTRY JOINT ADVISORY COUNCIL SENATE BILL 445 BEFORE THE ENVIRONMENT COMMITTEE
"PROPOSED LIMITS ON PET STORES TOO STRICT"
Laura "Peach" Reid - OP-ED The Hartford Courant
"...misguided activists desperate to recast store owners who sell puppies
and kittens as dispassionate, removed, careless capitalists."

For more facility and staff photos, click here
We are active, participating members of the following Trade Associations
PIJAC

Pet Industry

Joint Advisory

Council

FTFFA

Florida

Tropical

Fish Farms

Association

PIDA

Pet Industry

Distributors

Association
Fish Mart - 40 years of professionalism at its finest!
From our state-of-the-art facility and modern well-equipped fleet to our trained and experienced people, we work hard to ensure your profitability and business success. We constantly search out new suppliers to provide you with a wider variety of the highest quality livestock at the lowest possible price.
Include our value-added services and strong marketing support, and you'll understand why successful dealers get the most for their money at Fish Mart
Fresh Water Tropicals, Salt Water Fish and Invertebrates, African Cichlids, Brackish Species and
Synodontis Cats, Domestic and Imported Goldfish, Aquatic Specialties, Plants, Reptiles and Amphibians,
Small Animals (we are U.S.D.A. licensed), Birds , Live & Frozen foods, and Selected Dry Goods
Northeast U.S. Delivery Fleet
Fish Mart actively promotes the Aquarium Hobby throughout the Northeast
Ask your salesman about our walk-in discount for retail pet stores.
website designed by R.J. Reid Associates, Orange CT 06477
email - rjreid@optonline.net
Copyright © 2014

is a Registered Trade Mark of Fish Mart, Inc.