Thank you for visiting fish mart
Celebrating our 40th year!
The Northeast's largest wholesale Livestock distributor
Selling exclusively to retail pet and aquarium stores, nurseries, and public aquariums!
Fish Mart actively promotes and supports the aquarium hobby

Build yourself a new and colorful world ...
Considering Fish Mart as a supplier? Contact us at salesteam@fishmartinc.com
Walk-in Hours for pre-authorized pet stores only are:
Monday, Tuesday and Wednesday 7a.m. - 5 p.m.
Thursday 7 a.m. - 3 p.m.
Friday 9 a.m. - 1 p.m.
THIS WEEKS SUPER SPECIALS
March 30th to April 3rd
They're Heeeeeeere!! Green Glo Tiger Barbs
FRESH WATER SUPER SPECIALS

Flagtail Prochilodus Tetras Headstander Tetras Gold Rosy Barbs

Polypterus Endlicheri Eels Electric Blue" Acara Cichlids Red Swordtails

4"- 5" Flagtail Prochilodus Tetras
Bucktooth (Exodon) Tetras
3" Polypterus Endlicheri Eels *TR*
1.5" Headstander Tetras
2" Assorted *TR* Discus 
Honey Gouramis
2.5" Orange Seam Plecos  L-106
Gold Rosy Barbs
2" Denison (torpedo) Barbs
  ***  Gulper Cats  ***
2" Red Scats
8" Spotted Royal Plecos    L-330
2" Peacock Gudgeon Gobies
2.5" Blue Plecos     L-239
3" Barred Spiny Eels
2.5" Angelicus Plecos   L-136b
3" Tongue Fish
2" "Electric Blue" Acara Cichlids
Chocolate Ghost Knives
1" White Half Beaks
Red Swordtails
Multicolor Variatus
.5" Yellow (pea) Puffers
.5" Bumblebee Gobies
AFRICAN CICHLID SUPER SPECIALS

Haplochromis Moorii Tangerine Peacocks  Red Top Zebra

2" Red Top Zebras
2" Gold Tropheops Pseudochromis
2" Haplochromis Moorii
2" Tangerine Peacocks  *nice*
SALT WATER SUPER SPECIALS

Fire Gobies Yellow Angles Yellow Anthias

Purple Neon Tip Anemones
Pro-Salt Frozen Marine Supreme  4oz
Banded Coral Shrimp
Pro-Salt Frozen Clams   4oz
Sm. Pink Anthias
Yellow Anthias   *nice size*
Fire Gobies
Yellow Angels
 ** Sea Pens **
Sm/md Rectangulatus Trigger
Long Spine Urchins
Yellow Finger Gorgonians
GOLDFISH, PLANTS, AQUATIC SPECIALTIES SUPER SPECIALS

Imported Sarassa Fantails Imported Sarassa Oranda Imported Red Celestial

Domestic Calico Fans Gold Channel Cat Sword Radican

4" Imported Assorted Orandas
4" Apricot Comets
3" Imported Sarassa Orandas
2.5" Domestic Calico Fans
Sm. Melon Sword Plants
2.5" Gold Channel Cats
Sm. Amazon Sword Plants
1.5" Imported Sarassa Pearlscales
Sm. Radican Sword Plants
2" Imported Red Celestials
Ivory Mystery Snails
1.5" Imported Sarassa Fantails
Porcupine Nerite Snails 
REPTILES, ANIMALS & BIRDS SUPER SPECIALS

Marshall Farm Ferrets Society Finch Argentine Horned Frog

Marshall Farm Ferrets 
Md. Ball Python (18-24") 
Society Finch (tested) 
Indonesian Garter Snake 
Adult leopard gecko (male) 
Argentine Horned Frog 
Quantities of Healthy Cockatiels and other small pet birds, reptiles, chinchillas and
small pet animals wanted from quality breeders.
Contact: Buyer@fishmartinc.com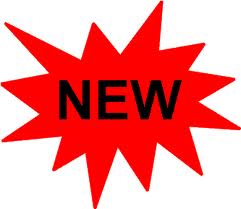 Editorials of the Month - Business Focused
TESTIMONY OF LAURA "PEACH" REID ON BEHALF OF PET INDUSTRY JOINT ADVISORY COUNCIL SENATE BILL 445 BEFORE THE ENVIRONMENT COMMITTEE
"PROPOSED LIMITS ON PET STORES TOO STRICT"
Laura "Peach" Reid - OP-ED The Hartford Courant
"...misguided activists desperate to recast store owners who sell puppies
and kittens as dispassionate, removed, careless capitalists."

For more facility and staff photos, click here
We are active, participating members of the following Trade Associations
PIJAC

Pet Industry

Joint Advisory

Council

FTFFA

Florida

Tropical

Fish Farms

Association

PIDA

Pet Industry

Distributors

Association
Fish Mart - 40 years of professionalism at its finest!
From our state-of-the-art facility and modern well-equipped fleet to our trained and experienced people, we work hard to ensure your profitability and business success. We constantly search out new suppliers to provide you with a wider variety of the highest quality livestock at the lowest possible price.
Include our value-added services and strong marketing support, and you'll understand why successful dealers get the most for their money at Fish Mart
Fresh Water Tropicals, Salt Water Fish and Invertebrates, African Cichlids, Brackish Species and
Synodontis Cats, Domestic and Imported Goldfish, Aquatic Specialties, Plants, Reptiles and Amphibians,
Small Animals (we are U.S.D.A. licensed), Birds , Live & Frozen foods, and Selected Dry Goods
Northeast U.S. Delivery Fleet
Fish Mart actively promotes the Aquarium Hobby throughout the Northeast
Ask your salesperson about our walk-in discount for retail pet stores.
Fish Mart News Meet Our People Hobbyist's Corner Note Book Consumer Safety Contact Us

Website by Freeman Roberts Associates
Copyright © 2014 Fish Mart is a Registered Trade Mark of Fish Mart, Inc.