Walk-in Hours for pre-authorized pet stores only
Our walk-in hours are
Monday, Tuesday and Wednesday :7 AM thru 5 PM only - Thursday - 7 AM thru 3 PM only
and Friday - 9 AM thru 1 PM
"Please LIKE us at fish mart inc"
The Holidays are upon us and they fall right in the middle of the week.
Please check with your sales rep for your call and delivery schedule
for the weeks of Christmas and New Year's
FRESH WATER SUPER SPECIAL
Brass Tetra Red Eye Tetra Silver Dollar Tetra Odessa Barbs
Brass Tetras, Exodon (bucktooth) Tetras, Red Eye Tetras, 2.5" Silver Dollar Tetras *nice*
Sm. Skunk Botias, Odessa Barbs, Red & White "Santa" Swordtails, Md. Bleeding Heart Tetras
3" Pike Cichlids, Lg. Black Phantom Tetras, Gold Sailfin Mollies (prs), 3" Clown Loach Botias
2" Tiger Shovelnose Cats, 4" Green Severums, 3" Black Ghost Knives *TR*
" Hypostomus Plecos, 4" Red Hook Tetras, 7" Geo. Jurupari Cichlids
2" S.A. Redtail Cats
AFRICAN CICHLID SUPER SPECIAL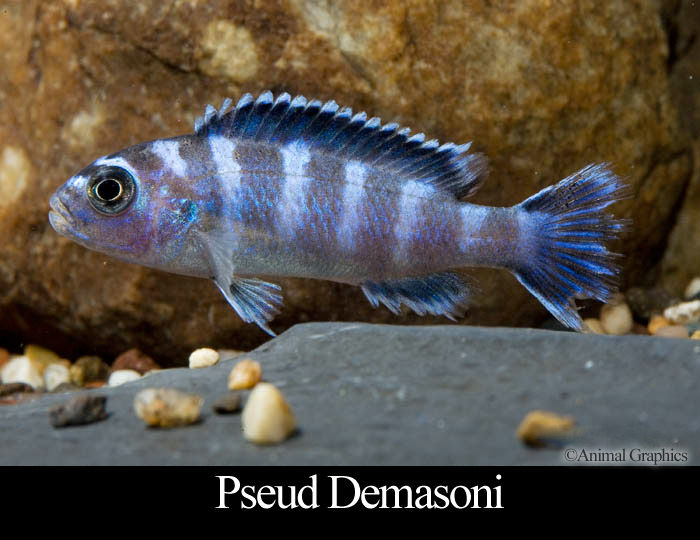 Pseudo Red Zebra Cobalt Zebra Pseodo Demasoni Yellow (sunshine) Peacocks
4" Pseud. Red Zebras, 4" Cobalt Zebras
3" Pseud. Demasoni, 2" Yellow (sunshine) Peacocks
SALT WATER SUPER SPECIALS
Hippo Tang Coral Beauty Angel Yellow Angels Long Nose Butterflies
Scissortail Chromis, Md. Hippo Tangs, Sm. Coral Beauty Angels
*TR* Misbar C- Q Line Perculas. Yellow Angels, *TR* Semi-Picasso Perculas
Md. Pacific Yellow (mimic) Tangs, *TR* Ruby ClownsRed Coco Worms,
*TR* Wte. Striped Maroon Clown, Phil. Longnose Butterflies
GOLDFISH, PLANTS & AQUATIC SPECIALTIES, SUPER SPECIALS
Gold Inca Mystery Snail Brazilian Sword Java Fern Imp.Calico Pearlscale
Olive Neritina Snails, Sm. Imp. Red/Chocolate Pom Pom, Red Onion Neritina Snails
Sm. Imp. Celestials, Gold Inca Mystery Snails, Sm. Imp. Red Bubble-Eyes
Brazilian Sword Plants, Sm. Imp. Red Orandas, Lg. Java Fern Plants
Md. Imp. Red Orandas, 2" Orange Lobsters, Md. Imp. Calico Pearlscales
2" Snow White Lobsters, Md. Imp. Sarassa Fantails 4" Imp. Red Orandas
REPTILE, ANIMAL & BIRD SUPER SPECIALS
Baby Cockatiels Siberian Dwarf Hamsters Baby Leopard Gecko Society Finch
Sm. Calico L/T Hermit Crabs, Siberian Dwarf Hamster, Baby Leopard Geckos
Baby Cockatiels Asst. Color (tested), Med Ball Python 15-20"
Society Finch
___________________________
"Quantities of Healthy Cockatiels and other small pet birds, Chinchillas and many
other small pet animals wanted from quality Breeders of same."
Contact Buyer@fishmartinc.com
If you are a Hobbyist, simply use the box below to locate dealers in your
area that carry Fish Mart livestock and products.
Our latest improvement -
a 500 gallon Coral Table!
Manufactured by ASA in Tampa, FL, this unit is the best designed and
constructed in the business. Complete with refugium, biological and
mechanical filtration, in-line chiller, a programmed pump that changes
RPMs every 2 hours, and Hamilton Technology
Metal Halides with T5 HO Actinic blue lighting! This is the best 'all-in-one' l
ighting system available. -And R/O water, of course. Come on down and
see for yourself! Everyone's talking about this and sharing the excitement!
Click on these Web topic headings for more information
Livestock Inventory - Updated weekly, it provides our retail dealers a complete listing
of current livestock available.
About Us -
Discover the latest technological improvements in livestock warehousing and quality assurance
programs. Learn about our dealer's marketing support programs and services, and photos of the
ever expanding Fish Mart livestock facility.
Fish Mart News / Legislation -
Trade information, events and legislative actions affecting all aspects of the Pet & Livestock Industry.
Check this frequently!
Articles and news of interest to the hobbyists. Included is a reference library of fish, reptile, small animal
and bird "care" articles and data sheets.
For Livestock Dealers. Business information; technical articles on care and maintenance of livestock in
your store, business practice, marketing materials; and articles for use with your customers.
Editorial of the Month - Business issue focused editorials (Click here to view the most recent editorial)

For more facility and staff photos, click here
We are active, participating members of the following Trade Associations
OFI

Ornamental

Fish

International

FTFFA

Florida Tropical

Fish Farms

Association

PIJAC

Pet Industry

Joint Advisory

Council

PIDA

Pet Industry

Distributors

Association
Fish Mart - 38 years of professionalism at its finest!
From our state-of-the-art facility and modern well-equipped fleet to our trained and experienced people,
we work hard to ensure your profitability and business success. We constantly search out new suppliers
to provide you with a wider variety of the highest quality livestock at the lowest possible price.
Include our value-added services and strong marketing support, and you'll understand
why successful dealers get the most for their money at Fish Mart
Fresh Water Tropicals, Salt Water Fish and Invertebrates, African Cichlids, Brackish Species and
Synodontis Cats, Domestic and Imported Goldfish, Aquatic Specialties, Plants, Reptiles and Amphibians,
Small Animals (we are U.S.D.A. licensed), Birds , Live & Frozen foods, and Selected Dry Goods
Northeast U.S. Delivery Fleet - Walk-in Discounts
--
Fish Mart actively promotes the Aquarium Hobby throughout the Northeast

website designed by R.J. Reid Associates, Orange CT 06477
email - rjreid@optonline.net
website hosted byAntelope Web : www.antelopeweb.com
Copyright © 2013

is a Registered Trade Mark of Fish Mart, Inc.