Industry News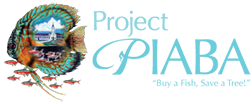 Fish Mart Supports
Project Piaba
The Mission of Project Piaba is to increase the environmental, animal welfare, and social sustainability of the Amazonian aquarium fish trade read more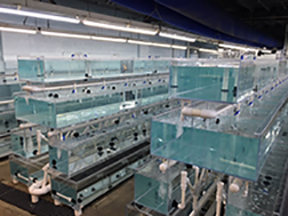 Hundreds hear about risks to aquatic industry at Aquatic Experience town hall 2017. PIJAC board members, committee co-chairs urge donations to stop activist attacks.
ALEXANDRIA, VA — Court decisions could close the Hawaii ornamental fishing industry. Detecting the illegal use of cyanide in fishing is being studied. And state-level aquatics and invasive species issues are being tackled by lawmakers and the industry in Michigan.
LAS VEGAS, NV. July 26, 2017: A landmark initiative to help assure proper care of small companion animals was unveiled today by the Pet Industry Joint Advisory Council (PIJAC) and leaders from across the pet community.
The PIJAC Small Animal Standards of Care (SAC) is the first-ever, comprehensive set of voluntary standards for breeders and distributors of small mammals, reptiles, and birds.
TESTIMONY OF LAURA "PEACH" REID ON BEHALF OF PET INDUSTRY JOINT ADVISORY COUNCIL SENATE BILL 445 BEFORE THE ENVIRONMENT COMMITTEE .
"PROPOSED LIMITS ON PET
STORES TOO STRICT"
Laura "Peach" Reid - OP-ED
The Hartford Courant
...misguided activists desperate to recast store owners who sell puppies and kittens as dispassionate, removed, careless capitalists."
Forum: State is right to regulate animal rescues, shelters
By Laura "Peach" Reid
For the last several years, Connecticut legislators have been working to protect pets and consumers from unethical actors in the companion animal industry trade. As chairwoman of the Board for PIJAC — the Pet Industry Joint Advisory Council, which advocates for legislation to connect healthy pets with loving owners — and the CEO of Fish Mart, Inc., I couldn't be more pleased with our state leaders for recognizing our collective responsibility to beloved household pets.