Thank you for visiting Fish Mart
FACILITY IMPROVEMENTS 2015
It's been a busy summer here at Fish Mart as we did routine maintenance and got some projects done. The biggest project was upgrading the filtration units on two of our largest aquatic life support systems. The redesign called for 4 energy-efficient pumps to replace what used to be two non-energy efficient pumps. These new pumps also have controls so that we can adjust the speed of the water flow, and have LED displays. Two pumps circulate the water, and the other two pumps are for the filtration modules.
Celebrating our 41st year!
The Northeast's largest wholesale livestock distributor selling exclusively to retail pet and aquarium stores, nurseries, and public aquariums!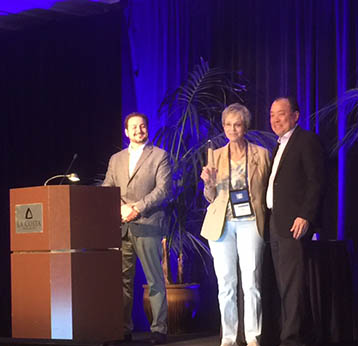 Peach Reid is recognized with
"2015 PIJAC Chairman's Award of Excellence"
at PIJAC's Top2Top Conference

Fish Mart actively promotes and supports the aquarium hobby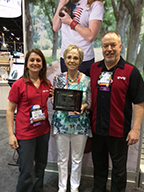 Fish Mart is Marshall Ferret Farm's EASTERN distributor of the year!
Walk-in Hours for pre-authorized pet stores only are:
Monday, Tuesday and Wednesday
7a.m. - 5 p.m.
Thursday 7 a.m. - 3 p.m.
Friday 9 a.m. - 1 p.m.

Northeast U.S. Delivery Fleet
Marine Aquatic Trends Jul 2nd, 2015
Aquatic Trends
The future of Pet Fish
By Laura "Peach" Reid

Considering Fish Mart as a supplier? Contact us at salesteam@fishmartinc.com
Fresh Water Tropicals, Salt Water Fish and Invertebrates, African Cichlids, Brackish Species and Synodontis Cats, Domestic and Imported Goldfish, Aquatic Specialties, Plants, Reptiles and Amphibians, Small Animals (we are U.S.D.A. licensed), Birds, Live & Frozen foods, and Selected Dry Goods
Fish Mart actively promotes the Aquarium Hobby throughout the Northeast.
Ask your salesperson about our walk-in discount for retail pet stores.
For more facility and staff photos, click here

In Memory of Robert (Bob) Reid